Microfiber Synthetic Vegan Vinyl Leather Material For Formal Shoes Supplier in China.
Product  Instruction:
WINIW The microfiber synthetic vegan vinyl leather material is an artificial leather that is produced using microfiber materials. It is a more durable and Eco-friendly alternative to traditional leather. The material is commonly used for making formal shoes, as it gives the shoes a polished and sophisticated appearance while also being easy to clean and maintain. Additionally, since it is made from synthetic materials, it is 100% vegan. It is an excellent material for individuals who are passionate about animal rights and sustainability.
Essential Details:
Material: 100% synthetic, animal-friendly non-leather material.
Thickness: 0.8mm, 1mm, 1.2mm, 1.4mm, 1.6mm, 1.8mm, 2mm.
Width: 54", 137cm.
Color: Black, White, Red, Blue, Green, Yellow, Pink, Beige, customized colors.
Minimum order quantity: 300 linear meters.
Lead time: 10-15 days.
Production Capacity: 1,000,000 meters monthly.
Usage:  Shoes, Shoes Upper, Loafers, Formal Shoes, Security Shoes, Footwear, Boots, Sneakers, Bags, Belt
---
Product Pictures: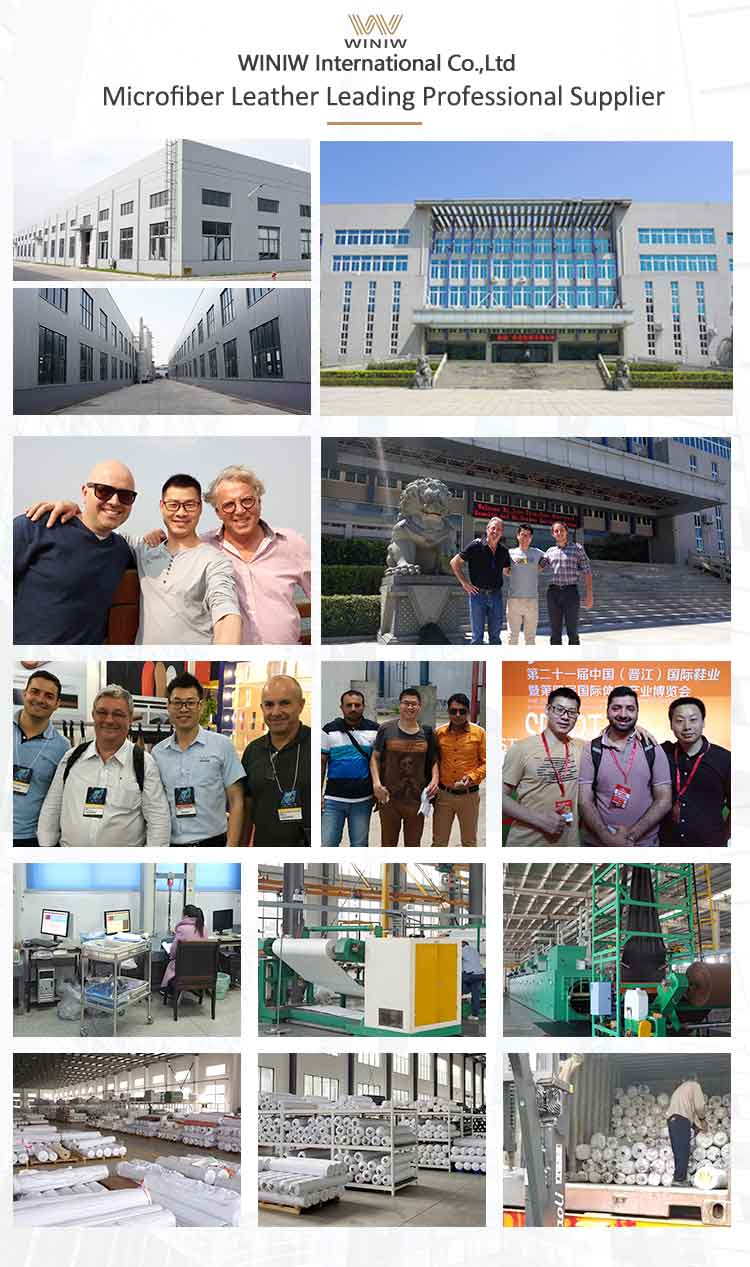 Q: Is microfiber leather any good?
It is well-known for its durability and lifelike feel. Microfiber leather is a high-quality, long-lasting artificial leather. It is not only more resilient than the other synthetic materials, but it also provides the greatest feel and looks of leather
---
FAQs:
1. Q: How long for making color lab dip?
A: Around 3-7 days.
2. Q: What is your payment method?Please confirm us.
A: Usually we only accept T/T and L/C.
3. Q: How long it takes for making color match samples?
A: Usually about 5-7 days.