Waterproof Artificial Nubuck Vegan Leather Fabric Supplier in China!
WINIW Waterproof Artificial Nubuck Vegan Leather Fabric is a great alternative to traditional leather. It has the look and feel of real leather but is made from synthetic materials, making it a cruelty-free and sustainable option. Our fabric is waterproof, durable, and breathable, making it perfect for a variety of applications.
Product Instruction:
WINIW Artificial Nubuck Vegan Leather is  easy to clean and maintain, making it ideal for use in shoes, bags, furniture upholstery, and more. Its unique texture adds a touch of luxury to any project without the environmental impact of traditional leather.
Essential Details:
Material: 100% synthetic, non-leather material.
Thickness: 1mm, 1.2mm, 1.4mm, 1.6mm, 1.8mm, 2mm.
Width: 54", 137cm.
Usage:  Shoes, footwear, boots, safety shoes, outdoor shoes, sofa, furniture.
Color: Black, Timberland Wheat, Brown, Tan, Camel, Grey, Beige, Blue, Red, customized colors.
Minimum order quantity: 300 linear meters.
Lead time: 10-15 days.
---
Product Features:
1. Nubuck leather material maintains its natural shine and softness.
2. Timberland vegan leather fabric's taste and comfortable in a body.
3. Comfortable touch feeling and skin-friendly.
Product Pictures: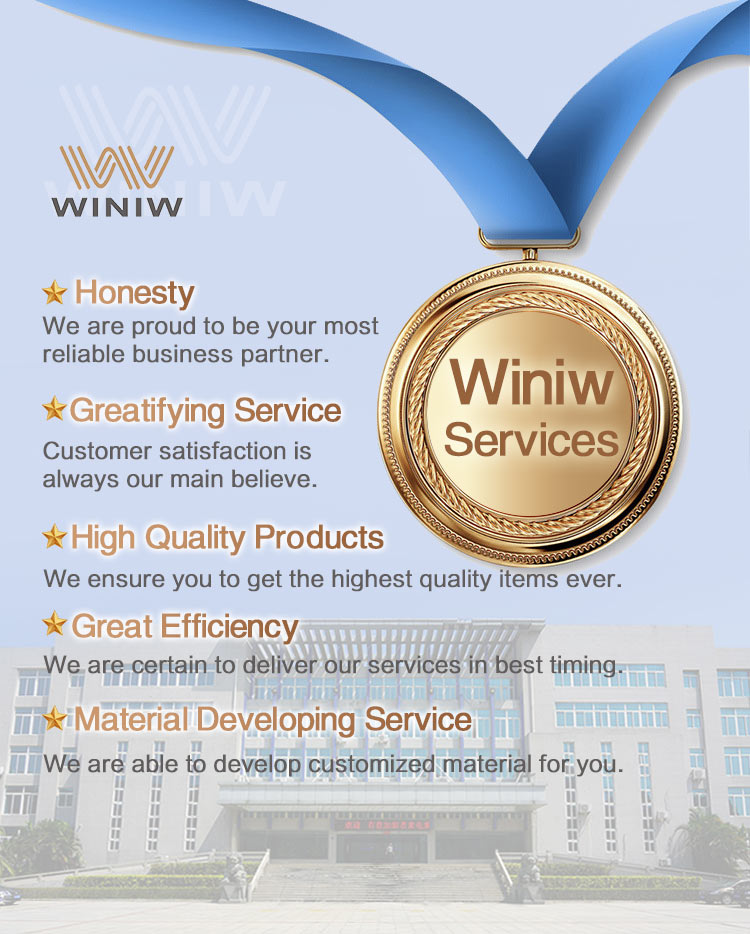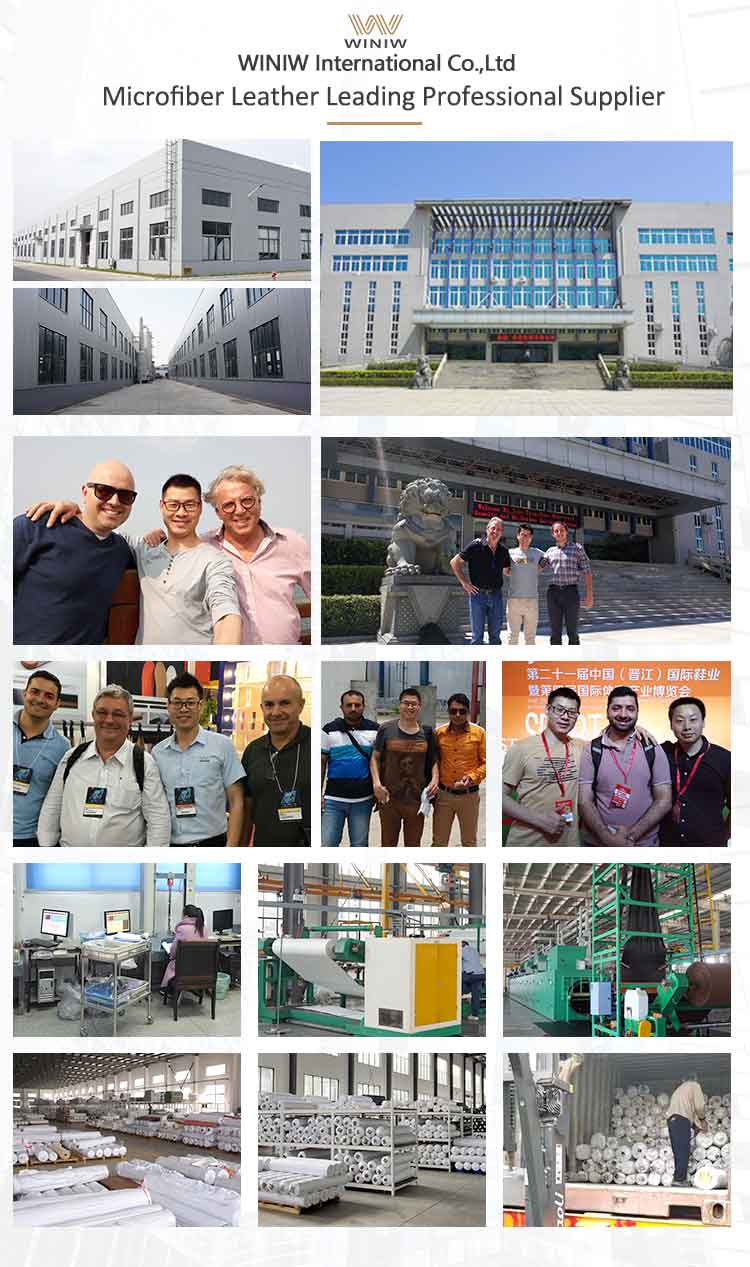 Q: Can Vegan Leather Be Waterproof?
Vegan leather is waterproof, but depending on what product you are using, some react better to water. If you have a vegan leather jacket for example, it will have an extra waterproof coating.
---
FAQs:
1. Q: Can you print our own logo on the products?
A: Yes. We offer you with the service of adding customers' logo on the backing after you
send us your design.
2. Q: Is your material real leather or synthetic leather?
A: Our WINIW microfiber Eco leather is 100% synthetic, free of animal ingredients.
3. Q: Can I request to advance the shipment?
A: It should be depends on whether there is sufficient inventory in our warehouse.
4. Q: Can the products be manufactured by customer's requirement?
A: Yes, the specifications stated above are the standard ones, we can design and manufacture as requirement.